Skip to Content
Brake & Auto Repairs & Service in Dallas, TX
Maintenance and repairs are unavoidable tasks when you own and drive a car. It doesn't matter how responsible you are behind the wheel. You should always let an automotive expert perform these services to ensure your vehicle drives efficiently and safely. AAMCO Dallas TX provides Dallas, TX drivers with a team of highly skilled technicians to perform brake, transmission, and general automotive repairs whenever their cars come into our shop. We proudly serve the community as a reliable, professional source for brake work, tune-ups, transmission rebuilds, and many other essential services. Aside from our comprehensive maintenance and repair services, you can depend on our shop to handle safety vehicle inspections to ensure your vehicle drives safely on the road.
Service for Any Vehicle You Drive
AAMCO Dallas TX has a team of adeptly skilled technicians with ample experience repairing and servicing foreign and domestic vehicles in all makes and models. Your vehicle might have all-wheel, four-wheel, front-wheel, or rear-wheel drive, and we can handle your automotive services. Our technicians also have expertise in performing auto service on various types of fleet vehicles, such as stake beds, cutaways, box vans, and Grumman trucks. You always get quick and easy repairs and service whenever you visit our shop for auto care on your car, truck, or SUV. We will also tow your vehicle to our shop at no cost to you if it needs significant repair work, such as a transmission rebuild.
Our Auto Repair & Maintenance Services
The technicians at AAMCO Dallas TX will accurately diagnose your car's automotive issues and determine repairs using our state-of-the-art tools, equipment, and diagnostics. We are a proud AAMCO family member and extension of their network of nationally recognized automotive experts. Our technicians have the skills and expertise to perform any factory-recommended maintenance and repairs. You can count on us to handle a wide array of brake and auto repairs services, including the following:
Automotive Repair
Battery
Belts & Hoses
Brake Repair
Check Engine Light
Clutch Service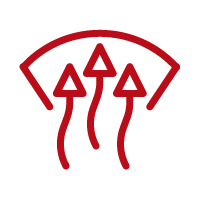 Cooling & Heating
Engine Tune-Up
Exhaust System
Oil Change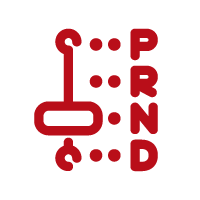 Transmission Repair
A Complete Warranty Covers Your Repairs
AAMCO Dallas TX's technicians always give drivers a detailed summary of our recommended repairs and a cost estimate before we start doing any vehicle work. After our technicians finish your repairs, you leave our shop with a complete warranty covering all our automotive work. Automotive repairs and maintenance rarely come at a convenient time, but our shop helps you afford any work your vehicle needs, including unexpected repairs, with convenient financing options (upon credit approval). If you have an eligible vehicle, we invite you to apply for one of our fleet management service contracts. Drive your car, truck, or SUV to our shop and schedule service whenever it needs maintenance or repairs. You can schedule a free appointment to start the process and let our technicians return your vehicle to the pavement quickly and safely.
Get Your Free Inspection Today